Our mission statement is simple....Make money for clients and don't lose money for clients.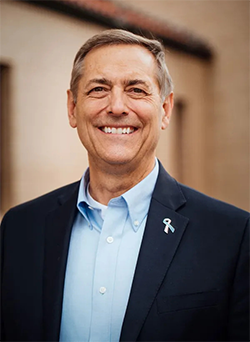 Greg Zanetti
Education
Education:
Valley High School in 1976.
Bachelor of Science degree, United States Military Academy, West Point, 1980.
Master's Degree, Business Administration, Boston University, 1985.
Master's Degree, Strategic Studies, US Army War College, 2000.
Over his 32-year financial career his professional credentials include:
Series 7 license
Series 24 license
Series 63 license
Series 66 license
Insurance licenses in New Mexico and Washington
Bio
Greg grew up in Albuquerque and graduated from Valley High School in 1976. He was accepted to the United States Military Academy at West Point and graduated in 1980 as a second lieutenant in the field artillery. After postings at Ft. Benning, Ft. Sill, and The Defense Language Institute, Greg was assigned to NATO nuclear artillery units in Germany.
After six years in the army, Greg had earned his Master's degree in business and returned home to New Mexico. He went to work as a financial advisor for E.F. Hutton. Simultaneously, he joined the New Mexico Army National Guard. Greg became an independent financial advisor in 1991.
Greg was promoted to Brigadier General in 2005. He was then deployed to Guantanamo Bay in 2008 where he served as both deputy commander and commander Joint Task Force Guantanamo (JTF GTMO). His deployment forced the selling of his previous financial services business. Upon return from GTMO, Greg managed money for wealth families and businesses in the Greater Seattle area.
Greg's and Teresa's recently returned to New Mexico and Greg started his new firm Zanetti Financial, LLC.
Family
Greg married his high school sweetheart, Teresa, in June of 1980. They have two boys, Daniel (25) and Michael (23). Teresa is a former NM State Representative and a former member of the NM State School Board. She has been an educator most of her professional career. Teresa's and Greg's parents live in Albuquerque and Rio Rancho.